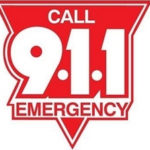 If you or your child are experiencing signs of a heat stroke or another serious medical affliction, seek medical attention as soon as possible!
Recognizing Extreme Heat
Conditions of extreme heat are defined as summertime temperatures that are substantially hotter and/or more humid than average for a location at that time of year. Extremely dry and hot conditions can provoke dust storms and low visibility. Droughts occur when a long period passes without substantial rainfall. A heat wave combined with a drought is a very dangerous situation.
To protect your health when temperatures are extremely high, remember to keep cool and use common sense. The following tips are important:
Drink Plenty of Fluids
During hot weather you will need to increase your fluid intake, regardless of your activity level. Don't wait until you're thirsty to drink. During heavy exercise in a hot environment, drink two to four glasses (16-32 ounces) of cool fluids each hour. Don't drink liquids that contain a large amount of sugar or very cold drinks. The former can actually cause you to lose more body fluid and cold drinks can cause stomach cramps.
Replace Salt and Minerals
Heavy sweating removes salt and minerals from the body which are necessary for your body and must be replaced. When exercising, drink two to four glasses of cool fluids each hour. A sports beverage can replace the salt and minerals you lose in sweat. However, if you or your player is on a low-salt diet, talk with a doctor before drinking a sports beverage or taking salt tablets.
Heat Stroke
Heat stroke occurs when the body is unable to regulate its temperature. The body's temperature rises rapidly, the sweating mechanism fails, and the body is unable to cool down. Body temperature may rise to 106°F or higher within 10 to 15 minutes. Heat stroke can cause death or permanent disability if emergency treatment is not provided. If you or your child are experiencing signs of a heat stroke, please seek medical attention and call 911 if necessary.
Heat Exhaustion
Heat exhaustion is a milder form of heat-related illness that can develop after several days of exposure to high temperatures and inadequate or unbalanced replacement of fluids. It is the body's response to an excessive loss of the water and salt contained in sweat. Those most prone to heat exhaustion are elderly people, people with high blood pressure, and people working or exercising in a hot environment.
Heat Cramps
Heat cramps usually affect people who sweat a lot during strenuous activity. This sweating depletes the body's salt and moisture. The low salt level in the muscles may be the cause of heat cramps. Heat cramps may also be a symptom of heat exhaustion.
Sunburn
Sunburn should be avoided because it damages the skin. Although the discomfort is usually minor and healing often occurs in about a week, a more severe sunburn may require medical attention.
Heat Rash
Heat rash is a skin irritation caused by excessive sweating during hot, humid weather. It can occur at any age but is most common in young children.